Today's post comes from Jeana Harrington, Geben's very first employee. In addition to playing an integral role helping manage and measure results for our social clients, Jeana and I also happen to share a brain. Or, at least it seems like that, more often than not! Jeana is the person behind much of the content we create for Geben, organizing guest posts on the blog and spearheading our weekly e-newsletter. Today, she's offering a glimpse into how we — with our shared brain — approach social media.
•••
Post by: Jeana Harrington

I love my job (and I'm not just saying that because this is my boss's blog). I love that more often than not our team unintentionally dresses alike. I love that nothing can stop us from going to lunch or happy hour. I love that when we have something to celebrate, we celebrate. But most importantly, I love the work that we do.
Last week, I spent some time thinking about what makes our work (specifically, the social media/community management piece of it) stand out from the crowd. Today, I want to share those thoughts with you. So, without further ado, I give you: "Add Some Sizzle: The (Unofficial) Guide to Community Management" …
Time online should be time well spent: Working regularly with startups and non-profits means we're used to working with limited hours … and limited budgets. To maximize those hours (and dollars!) when we set their social strategies, we typically hone in on just 2-3 networks – focusing only on the ones we think will drive the best results. Once we feel those networks are thriving (or see that our audience is also spending time on other networks), we add more. This ensures that all of our time spent online makes a meaningful impact.
Build a community, then activate it: As we've said before, a "like" doesn't equal community. Instead, it's just the first step in a longer journey toward becoming a true brand advocate. We don't just help our clients amass fans and followers … We help them drive conversations, build relationships and activate community members to take action.
Nail the basics, then add some sizzle: Once we've established strong, interactive communities, we "add some sizzle" to sustain growth and engagement. How's that, you ask? This encompasses everything from integrating contests and content campaigns to hosting virtual events (scavenger hunts, Twitter chats, Facebook Q&As, etc.), launching social ambassador programs or "surprising and delighting" fans with unique experiences and rewards.
Monitor short- and long-term trends to improve performance: We've created "content scorecards" and use them to measure every piece of content we publish. That way, we can quickly determine which types of content drive the most network growth and/or engagement, what topics our fans are most interested in and when our audience is online. As we identify what's working (or what's not!), we can adjust our social strategies to maximize efficiency.
If you're not quick, you're not relevant: Online audiences expect near-immediate responses. That means it's our job to respond to questions, concerns or suggestions within a few hours of when they're posted.
"A list" influencers aren't always best: We're big fans of levering online influencers to help our clients expand their social footprints. However, we don't limit ourselves to engaging only "A-list" celebrities. Instead, we focus on cultivating relationships with the "magic middle" – highly targeted groups of people who may not have the largest networks, but are genuinely excited about the brands we're working with and want to help them succeed.
What do you love about your company's approach to community management? What other best practices have you established? Let's chat in the comments!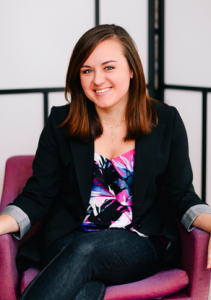 Jeana became Geben's first employee in 2010. As communications manager, she's responsible for internal community management, coordinating Geben's e-newsletter and assisting with proposal and new business development. More importantly, she coordinates team-building activities (read: happy hours) as the team's "Cruise Director." Connect with Jeana on Twitter (@jeanaharrington).