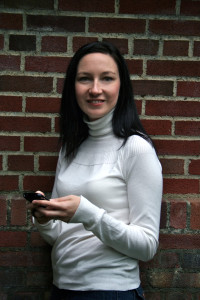 Heather Whaling fuses strategic thinking, strong writing, and creativity to deliver PR, social media and marketing results. After nearly a decade of PR agency work, she launched Geben Communication to advise nonprofits and small businesses about new media's influence on communication — and the value of integrating digital strategies with traditional approaches. Heather works with a range of companies — big (FORTUNE 500 and a NY Times best-selling author) and small (a London-based start-up and a "mompreneur"), as well as nonprofit organizations. Her clients have been featured in the New York Times, Wall Street Journal, Fortune Small Business, Entrepreneur Magazine, ReadWriteWeb, TechCrunch, and Web Worker Daily.
Named one of the top 30 PR experts to follow on Twitter, Heather co-moderates the popular #pr20chat, a weekly live Twitter chat exploring social media's influence on public relations. She's a contributor to the PR Breakfast Club, one of industry's top blogs, and runs her own PR and social media blog. Lastly, Heather has received numerous awards in recognition of the strong results she delivers for clients.
Want to learn how Heather and the Geben Communication team can help your organization? Email Heather.