GoPro has made a name for itself by creating amazing content, so today we're excited to share tips from one of their social media managers, Andrew Shipp, to help you do the same.
Want to win a GoPro camera of your own? Simply click here to tweet this post (by Friday, March 7, at noon) to enter!
•••
Post by: Andrew Shipp
In the last seven days the word "content" was mentioned more than 429,000 times across the social web, according to Topsy. Almost all those "content" mentions were directly related to content marketing.
With numbers like that, it's easy to realize content marketing is all the rage with PR, marketing and advertising professionals. As a social media manager at GoPro, a company that enables millions of people to produce amazing content, I've been able to pick up a few tips for producing, curating and publishing that content.
Content Production
Focus on highest quality content possible. While timeliness and speed to post are important, content is still king. Focus on that and you'll see engagement increase.
Establish a rock solid content workflow. As you begin to build out your content marketing strategy and library, it's important to identify clear roles for who ingests, organizes, edits, manages rights and then publishes that content. Remember, not all content will be turned around and published quickly. Organizing content as it's produced will make it easier to find when you need it.
Content Curation
Tap into organic conversations. Use a monitoring platform like Hootsuite, Tweetdeck, etc… to track existing relevant hashtags, events, partner brands and competitors. Tuning into these conversations will work on a few different levels:
Find content to source/acquire
Understand what content your community likes so you can create it
Engage with community about the content they're sharing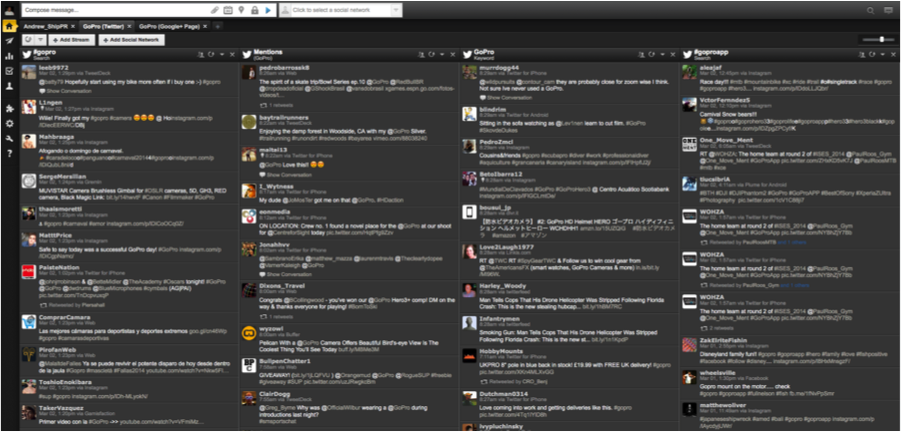 Tell your community how they can "go social with you." At GoPro we created a super simple one-pager that outlines how to share it and tag it across the social web.
Content Publishing
Create a cadence. At GoPro we share a combination of photos and videos with our two signature programs being Video of the Day and Photo of the Day. Creating two consistent posts each day encourages our fans to tune in for consistent, top quality content. Additionally, this gives us our baselines for running and measuring our paid campaigns.
Native is key. One of my biggest content publishing recommendations is to always post native to each platform. Pushing from Facebook to Twitter or Instagram to Twitter will significantly decrease engagement.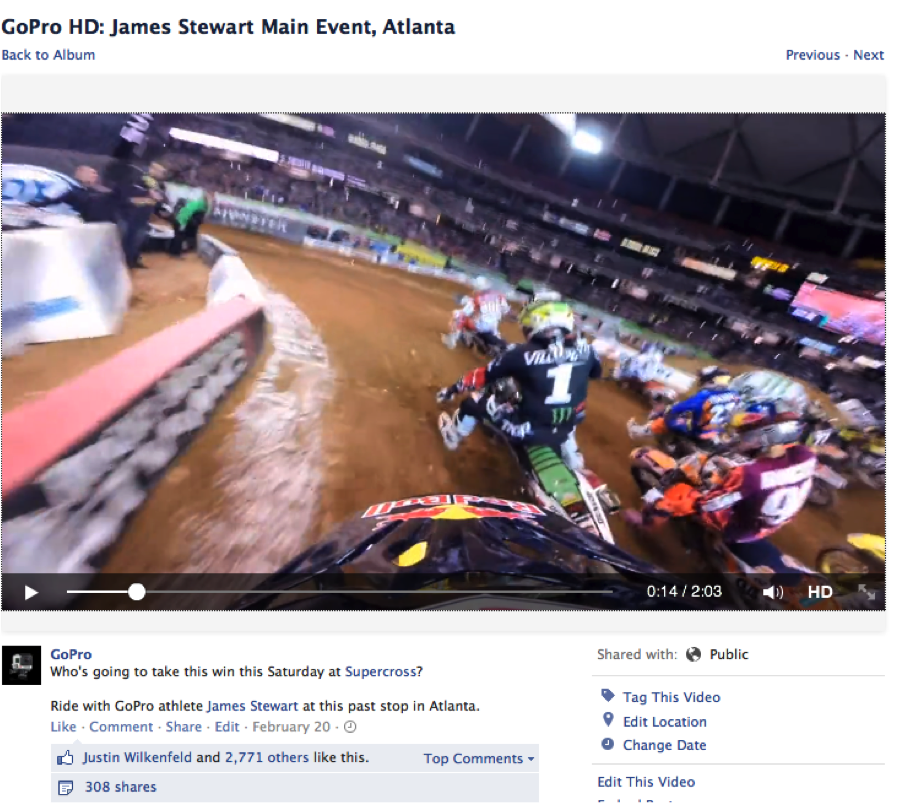 Get organized. As you build out the strategy be sure to take product roadmaps, events, timely/worldly events into account. You'll be happy you organized all the content on the way in, so you can publish at the right time.
Content marketing is getting bigger and bigger everyday. Samsung and Ellen just broke the 1 million RT's threshold last night … hopefully with a rock solid plan in place for your content marketing strategy, you'll break the 1 million mark soon too.
Anything I missed? Would love to hear what you think in the comments.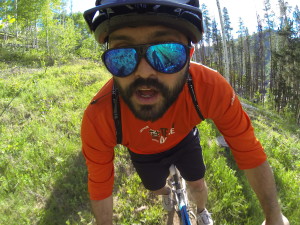 Andrew Shipp, originally from Fort Thomas, Kentucky, has been a social media manager at GoPro for nearly two years. Previously working on the agency side with Northlich in Cincinnati, Andrew has a wide array of experience in multiple fields. When Andrew isn't tweeting or uploading photos to Instagram, you'll most likely find him on a soccer field, golf course or wine tasting up in Napa. Connect with Andrew on Twitter.