Today's post is from Mara Shorr. In addition to being my maid-of-honor in my wedding, Mara is a smart, savvy entrepreneur. After spending her career in the nonprofit sector, she launched her own business. Now, she's also involved in the medical field. Watching her career evolve has been truly exciting and I couldn't be more proud of her. And, now, I'm excited to share a post from her about a challenge we all face at some point or another in our careers. What to do with difficult clients?
•••
By: Mara Shorr
As consultants, agencies and freelancers, we're all been there.  Perhaps a client seems like a great idea when you first meet them.  Perhaps you love the cause they represent.  Or perhaps you're in a slump and, in all honestly, you need the business and ignore the warning signs.  For whatever reason, we've all taken on a client who proves to be problematic.
How to handle a difficult client?
Educate the client and train them to handle the situation differently.  Sometimes, a simple conversation will prevent the issue from happening again.  When we first started creating an e-newsletter for our client, for example, we realized a simple one to two page document would solve many of the issues we were up against, including instructing them on how to send over the necessary files, how to collect new e-mail addresses, the importance of deadlines to the project, and even our internal correspondence procedures. We also included which staff members should and should not, be copied.  Speak with your client about the importance of prepping for media interviews, and why you're always more than happy to proofread their work.  Many times, a simple conversation saves loads of clean-up down the line.
Make sure the problem isn't on your own end.  Are you repeating the assignment back to the client, confirming deadlines, and making sure you're both on the same page?  If you find what you're delivering is consistently not to their liking, make sure the problem isn't stemming from your side.  Our founder and managing partner has a saying we use all the time: "What I said is not what you heard."  Confirm you're saying is what they've heard. To put it into simple words, "summarize and confirm".
Know that, like any other relationship, you don't have to be in a lifelong relationship with every client.  When I first went out on my own, I learned that there comes a time when my client and I had to "break up."  My style didn't fit their style.   You know what?  That's okay. I explained that someone else would be a better fit with their company culture and style of messaging.
Realize that the "break up" may cost you.  If a client is really truly unhappy, save yourself the time, effort and headache and agree to a partial refund.  In the long run, the amount of time you'll spend going back and forth about who went wrong and where is going to eat into your brainpower (and billable hours).  It's never easy to learn a client was so unhappy they didn't feel you were worth the dollars, but coming to a fair agreement on a refund is worth it.  Trust me. When refunding any part of your fees, always ensure you have a release which stipulates that it is a mutual compromise and not an admission of guilt on either party.
Avoid the situation altogether: go with your gut.  Get a bad feeling about a client's work ethic, budget or business practices?  Feel you'll NEVER be able to please this client?  Is the prospect telling you about the four other agencies that have "had no clue what they were doing?"  See the red flags, and politely decline the contract. If not, go back and reread the last paragraph.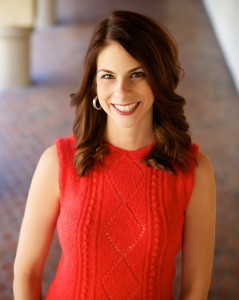 A graduate of Central Michigan University, Mara Shorr brings nearly a decade of marketing and communications experience to The Best Medical Business Solutions and The Best Management Business Solutions.  She is a Level II and III Certified Aesthetic Consultant utilizing knowledge and experience from her position as the Director of Marketing for a leading dermatology and cosmetic surgery practice in South Florida, as well as her days owning her own marketing firm, The Leone Company.  Focusing on both internal and client strategies in traditional and new media, Mara brings her background in marketing and development from her time in public television, public radio and the Florida Film Festival into the mix.  She was a nominee for the Orlando Business Journal's 2013 "40 Under 40″, awarded the 2013 Distinguished Young Alumni from Central Michigan University and proud board member of several Orlando non-profits, including Central Florida's National Philanthropy Day event.  In addition, Mara is a national speaker and writer.
Photo credit: Florence Civic Center, via Flickr Creative Commons