Always appreciate when our guest contributors can work PR and martinis into the same post (This blog is called prTini, after all!). Today, blogger and content specialist Alicia Lawrence has five tips for PR pros to shake or stir SEO into the mix to deliver better results for clients:
•••
Post by: @Alicia_Lw
There is actually a lot you can learn about search engine optimization (SEO) from a martini. No really, there is, hear me out.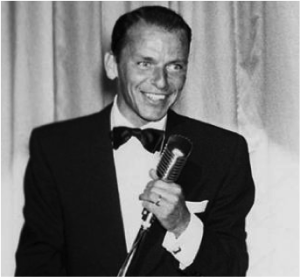 Consider the martini. That classic, iconic drink really is quite simple. The perfect martini requires a chilled glass, a shaker, ice, vermouth and gin. Add olives or lemon peel for garnish. That is all it takes, although a little Frank Sinatra playing in the background wouldn't hurt.
It seems simple, but people often over complicate the martini and add all sorts of unnecessary flourishes and embellishments. Many try to improve upon the prototype with exotic fruits, colored liquors and even "a shimmering crown of gold dust garnish."  Wow!
So how is SEO like a martini?  They both depend on getting the basics right and not focusing on over-the-top solutions, all of which are great if you can get them, but more likely than not take lots of time for no return. Instead of trying to strike YouTube viral gold or land some dream celebrity endorsement, here are five tried and true ways to boost your client's content through SEO.
Think Like Your Client's Clients
If you have a client in fashion, you might use keywords like "women's clothing" or "dresses." However, your client's customers are actually searching "flattering dresses for apple shaped body" or "what to wear to a summer polo party." Those are called long tail keywords.
A long list of one or two word phrases does not make a keyword strategy. A successful SEO strategy should include long tail keywords catered to the semantic web by adding questions your audience would be searching. Add these words to all layers of your webpage:  metadata, title, headline or subhead and at least once or twice in the article copy (as long as it looks natural).
Another benefit: these long tail keywords are often less used than single word keywords, so you will have fewer competitors for search engine rankings. This also means less traffic, but remember it is now more relevant searchers who are likely to convert.
Link Fest!
This is as basic as it gets, right? Search engines use relevant backlinks as a sign of your page's relevance. The more links the more search engines see you as their #1 pick!
Always embed the hyperlink on the keywords you'd like to highlight. The website linking to you, article topic and anchor text all play a role in creating the perfect martini that Google loves to drink up! So make sure it's relevant!
Say Cheese, Then Tag It
Have you ever rolled across an image that didn't appear and instead just had a blank box with some text in it? That's alt tagging. When loading an image on a website, be sure to include alternative text or "alt tags." This is a search engine's way of reading an image and is an effective way of letting Google know about the content on your page. But don't just say "girl playing with dog" use this opportunity to emphasize your page's main keywords "best toys for puppies."
Adding pictures, graphics and videos to a post improves readability and the user experience, but using keywords in the alt tags improves optimization as well.
In the Grand Schema of Things
Is your client's site using microdata? In 2011, major search engines launched www.schema.org to easily distribute the HTML markup needed to capitalize on microdata, which gives the search engine direct access to the information upon which websites are structured. Using their markup for videos and other relevant content will drive up search engine rankings.
Vary the Content Length
Most of us consider a blog post over 500 words as lengthy, and studies show most viewers read only a small fraction of the content on a web page.  Yet Google recognizes content over 2,600 words as optimal in length. Obviously your client can't produce daily tomes that long, but it is a good reminder to vary the length of posts between short, pithy blog posts and more in depth pieces. Don't forget to break up all that text with some fun, shareable media.
There are plenty of foundational yet necessary tools available to help your client's search engine ranking. By shaking or stirring SEO to the mix (see what I did there?), you will serve up the perfect strategy to boost your client's website.  Cheers!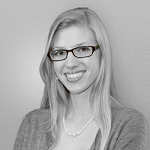 Alicia is a content specialist for a web design company and blogs in her free time at MarCom Land. Her articles have been published by PR Daily, SEMrush, and Business2Community.