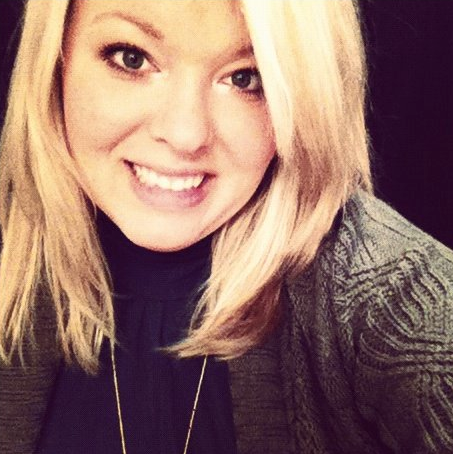 Say hello to Amy Taylor, lead copywriter for Brains on Fire and this week's Follow Friday pick. Amy and I first met at a conference a few years ago, when she was working for a local municipality. Even then, her creative side clearly was itching to escape. Not long after, Amy was scooped up by Geno Church and the BoF team. While I was sad to see her leave Ohio, I love watching her blossom in this new role. Amy is one of the most talented, creative people I know. Plus, she's a staunch animal rights advocate, which leads us to the topic of today's guest post. Read on to learn about Sketcher's controversial Super Bowl ad and how Amy suggests they could have avoided the angering hundreds of thousands of dog lovers.
This year there was a raging Super Bowl debate going on–and it had nothing to do with football.
After stirring up controversy with a commercial featuring Kim Kardashian in 2011, sneaker manufacturer Skechers found its 2012 Super Bowl commercial the target of harsh criticism once again. This year's spot enraged dog lovers and animal welfare supporters who claim it glorifies greyhound racing, an industry notorious for cruelty and neglect to which the deaths of thousands of healthy, young greyhounds are attributed each year.
As a result, dog lovers across the nation rallied, signed petitions and staged protests against the company and commercial. The protest movement was headed up by Grey2K USA, "a national non-profit organization dedicated to passing stronger greyhound protection laws and ending the cruelty of dog racing." As of Super Bowl Sunday, Grey2K's petition had received more than 122,000 signatures asking Skechers to pull the spot.
In the days leading up to the Super Bowl, Leonard Armato, President of Skechers' Fitness Group, offered this statement in response to the public outcry: "None of the protestors have ever seen the commercial, so they're sort of protesting in the abstract and, you know, we're a sensitive company. We would never support, you know, cruelty to animals in any way. Skechers is not involved in the debate of greyhound racing – there are a number of groups that like it – there are a number of groups that don't like it, and all of them are dog lovers and greyhound lovers. We think people are absolutely gonna love the commercial and by the way, dogs in the Super Bowl is like bread on butter. I mean, it's something that happens all the time, so we believe once everybody sees the commercial, all of this will die down."
My Take
We are living in age when crisis management shines bright or tanks hard. Lately, it seems we've seen much more of the latter. Over the past year, we've witnessed Netflix refuse to acknowledge or respond to customer complaints about changes to their service, while Carnival Corp. dared to offer survivors of the Costa Concordia disaster a 30% discount on their next vacation "if they want to stay loyal to the brand."
In my opinion, Skechers handled the Super Bowl controversy poorly. Armato's response came off as arrogant, patronizing and presumptuous. Worse yet, it was a clear indication that the brand was not only refusing to hear their customers – they had audacity to put words in people's mouths and tell them how to feel ("We think people are absolutely gonna love the commercial…")
On a moral and philosophical level, I would have loved to have seen the spot pulled. From a marketing/public relations standpoint, however, I realize it's not quite that simple. Money had been spent. Promises had been made. Time was of the essence.
If I had been advising Skechers, I would have urged the brand to run the ad and use it as an opportunity to spotlight the plight of racing greyhounds. Direct viewers to a rescue url. Promote adoption. Donate a portion of proceeds to a greyhound rescue group. Position the company as a partner and a champion for the cause (thus winning the hearts of hundreds of thousands of dog lovers and advocates across the country) instead of digging their heels in, drawing a line in the sand and taking home the award for "best villain" of Super Bowl 2012.
Your Turn to Chime In
Do you think Skecher's handled the controversy well?
How would you have handled it differently?
Do you buy into the notion that there's "no such thing as bad publicity?"
Amy Taylor is the Lead Copywriter at Brains on Fire. Connect with her on Twitter @NoMeatballs.