Always on the hunt for new content ideas and inspiration? Today's tips from Jessica Lawlor, freelance writer and PR pro, are for you:
•••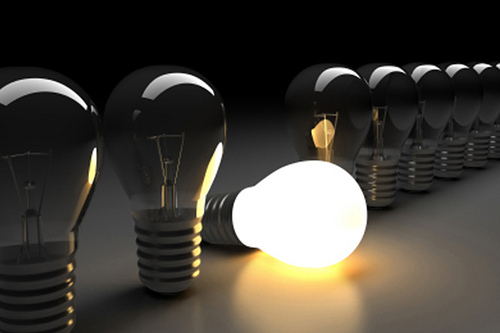 Post by: Jessica Lawlor

If you work in public relations or marketing, by now, you may be sick of hearing the word "content."
Content has become one of the biggest industry buzzwords of the year, but the truth of the matter is, this area of the communications industry continues to grow. If you're not developing or curating your own content for your personal brand, company or clients, you're behind the curve.
Many professionals are fearful of "creating content" because they think they might run out of ideas or topics to write about, but the truth is, content inspiration is everywhere.
Here are four places to discover new ideas and inspiration for your content.
1. Your blog's archive. As busy PR pros, there's no need to reinvent the wheel. Take a trip down memory lane, dig deep into your blog's archives and consider old posts as new fodder for content. There are several ways to repurpose content:
Completely republish an older post that is still relevant; remember, newer members of your audience are not likely go to back and read every single archived post on your blog.
Update an older blog post with up-to-date information for republishing.
Write a sequel blog post to an already popular post. For example, in late 2013, I wrote a post predicting the top PR trends for 2014. At the end of this year, I might consider writing a follow-up post that explains what actually happened in the PR industry this year.
On posts with lists or bullets, consider writing an individual blog post for every point made to dive deeper into those topics.
2. The comments section of your blog or website. Take a look at the comments section of your blog.  Are there any questions you're asked over and over again? Do you see a recurring theme that people constantly write to you about? After mentioning a few times on my blog that I wake up at 5 a.m. to write and work on my freelance business, many readers asked me how and why I wake up that early. I wrote a post to address that question and to this day, that post is the most popular and most searched for post on my site! Listen to your community and develop content ideas based on the topics people ask you about the most.
3. Website search terms. Your website analytics can lead to a wealth of future content ideas. Spend some time in the keywords section of your site statistics (I use both Google Analytics and Jetpack). What words are people searching to find your blog? Are there any recurring phrases you see mentioned frequently? These words are clues as to what your audience is looking for when they stumble onto your blog and may just give you ideas for future posts to write to turn a one-time visitor into a subscriber or loyal fan.
4. An online tool like Hubspot's Blog Topic Generator. If you're in a bind, consider using a free online tool like Hubspot's Blog Topic Generator to help with brainstorming. Enter three terms (nouns are preferable) around the topic you'd like to write about and Hubspot will suggest five potential blog headlines. What the generator churns out isn't always grammatically correct or perfect, but this tool certainly helps content creators to think about topics in a new and fresh way.
Where do you find inspiration for your content? Share your ideas and tips in the comments section below!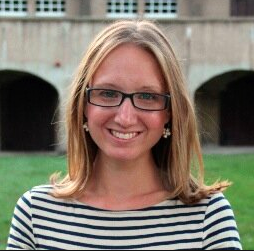 Jessica Lawlor is a public relations professional and freelance writer in the Philadelphia area. She blogs at JessicaLawlor.com about getting gutsy- stepping outside your comfort zone to live a life that makes you truly happy. Her writing has been published on Ragan's PR Daily, Muck Rack, Brazen Careerist, Mediabistro, Business Insider and AOL Jobs. She regularly speaks to groups about personal branding, public relations and social media. Connect with her on Twitter.
Interested in freelance writing and personal branding? Jessica is teaching a session on personal branding for freelance writers in an online course called Launch A Freelance Writing Career. Click here for more details.
•••
Photo credit: ladylazarus77, via Flickr Creative Commons