Today's post comes from my good friend, Betsy Decillis. Betsy and I met at a tweetup … then hung out at a Foursquare Day event in Columbus. Clearly, we're two nerds made for each other! Thankfully, she also shares my love for red wine and the Yankees.  Her post is incredibly timely. With all the talk about real-time marketing this week, it seems only logical that we have a post about actual RTM (not the staged stuff we'll likely see during the Super Bowl this week). Happy reading!
•••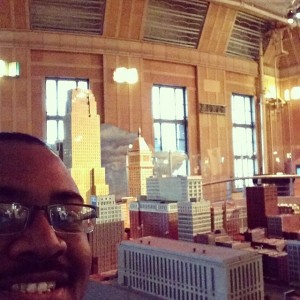 Post by: Betsy Decillis
I am always on the hunt for the best Cincinnati content for one of my client destination marketing organizations, and last week I came across something. There were shenanigans. Lots and lots of shenanigans. Because last week included a day that shall now live in infamy: Museum Selfie Day.
Museum Selfie Day? Yeah, I agree that I would not have thought this to be a big deal either. But that is because I did not realize the sheer force that is the Cincinnati Art Museum, Cincinnati Museum Center and Taft Museum. Apparently there had been some jabs thrown back and forth, but I only first got wind of it when I saw this tweet:

I made a mental note that maybe I should follow along, because they already seemed to be having way too much fun. But I didn't think much would come of it. Boy, was I wrong.
Employees were engaged
The content started flying fast and furiously. You would think that most of it would come from the marketing departments, but these selfies were coming from many, many different departments within these museums. They were given a task and had a mild competition with other museums. Pride was on the line, and they were not going to let their museum down. So off they went to take pictures showing their favorite parts of their museums.
Takeaway: A complaint that I've heard a lot is that employees outside of the marketing department are not engaging on social media in the way that they could (and should). This gave Cincinnati museum staff a specific project that was flexible and had a deadline, with a bit of a competition thrown in. Look for ways that you could create these similar sets of circumstances. For example, if you were a destination marketing organization, ask for a picture on Instagram or Twitter of employees' favorite restaurant meal by the end of the day, and the one with the most likes or retweets will be reposted as the winner on the brand account. Or if you are representing a product, do something similar with unusual ways to use the product. You could be surprised by what you receive.
It played on a trend
Yes, we all groan at the thought of jumping on special events to promote your brand. It's because most people are doing it wrong. The museums in Cincinnati jumped on a particularly segmented trend that applied to them, which made it a winner. People LOVE taking selfies. But if the museums had just said, "Show us your selfies," they likely wouldn't have gotten anything of use. Instead, Museum Selfie Day came along … but that wasn't even segmented enough. A sub-hashtag had to be born: #CincyMuseumSelfie. It was regional. It was specific. It was real-time marketing at its best. And all of the usable content became extremely easy to identify for other uses.
Takeaway: Let's all say it together: "I will not engage in real-time marketing unless the event or trend I am jumping on has something to do with my brand." Phew, I feel better. Don't you? Jumping on a trend or an event can be an effective strategy. But it only works when you can make it local and relevant. Otherwise, pass on it.
Similar brands worked together
This is crazy, but all of these museums that participated are somewhat competitors. You could easily lose a day spending time in any one of them. Why would they work together like this? Because there is just something about numbers. Just one of these museums creating this wouldn't have made much of a blip on the radar. But three or more? Wow, that's a lot of content in one day. So in addition to posting all of these pictures, there were tweets reaching out to other local museums, encouraging them to also take part. And some did. The result? A ton of pictures, stronger bonds between the museums and much more attention for the event. So much so that the Cincinnati Enquirer actually collected some of the pictures for a photo album on their site.
Takeaway: Look for those brands that are trying to get a similar audience. What do you have in common? How can you help each other? Go after those opportunities, both online and off. It will only make you better at your job, and your brand will be stronger.
It was fun
Do you think of the word "fun" when you think of museums? I don't typically. I think stuffy, and I think of all of the things that I can't touch. But this was fun. And this showed a different way to interact with exhibits. Plus, I saw a lot of touching going on. Personally, I want to go to these museums and see if I can pop myself into a painting or two. An event like this redefines the word "museum" in a way that is relevant and shows that there is so much more to see and do than anyone could possibly imagine.
Takeaway: What are your brand's weaknesses in the eyes of consumers? What do you have that can change their perception? Sometimes this requires taking a hard look at yourself, but you will be better for it. And you will likely find a new set of consumers that were never in play before.
Want to see why #CincyMuseumSelfies are the best selfies? Here is the Storify from the Cincinnati Art Museum: http://storify.com/cincyartmuseum/museum-selfie-day-at-the-cincinnati-art-museum.html
Has your brand engaged in a similar event? What were your outcomes?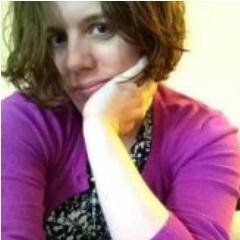 Betsy A. Decillis is the Chief Content Officer for Betsy A. Decillis Consulting, LLC. She loves bringing her bad jokes and unrelenting optimism to her nonprofit and tourism clients. She always asks clients where the best ice cream is located and asks them to put up with her bouncing in her seat as she tries to explain something she's too excited about.
Betsy lives in Reynoldsburg, Ohio, with her demanding cat, Cesare (Chez-uh-ray, because she can totally hear you saying it wrong as you read this), and the Guy Who She Lives With. Both are unwilling mascots of BAD Consulting.
•••
Photo credit: Marcus Harshaw