Although brands like Samsung, GE, Oreo and Target have been quick to jump on the bandwagon, everyday users have proven that you don't need major advertising dollars to make a splash on Vine … All you need is great content. Today's guest post from Sydney, Australia, transplant Hannah DeMilta shares five more reasons why she loves the network. If you're a fellow fan, we'd love to hear why in the comments.
•••
Post by: @HannahDeMilta
When Vine debuted more than a year ago at the start of 2013, I think a lot of people were critical or perhaps skeptical of the six-second limit on each video. "What can you really convey with only 6 seconds?"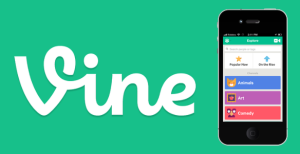 Vine's launch reminded me of Twitter's earlier days. Outside the early adopter community, there was some doubt that a message of substance could come from just 140 characters.  However, Vine is now carving a similar path for mobile video that Twitter helped create for microblogging.
If you aren't already a fan of Vine, hopefully these five reasons will help convince you why it's so awesome.
1) Shorter is Better
As I mentioned, you have to be extremely witty and clever to execute an entertaining six-second video. My observation is that Vine users can do more with only six seconds than Instagram users can do with a full 15, despite a similar product in terms of basic functionality. I love seeing what users can create in that short time span and I'm continually impressed by their creativity.
2) Community Rules
I like how Vine has presented a simple platform and allowed their users to find new ways of using it. It's an expressive community and Vine has welcomed this pro-active behavior. They have encouraged their users by adding features such as "channels" for popular types of vines that get created (i.e. Animals, Comedy, etc.). "Viners" have quickly written their own rules and language for Vine. If you are shooting a video with other Viners, you often tag them in the caption. It's also good etiquette to credit the person who filmed the video with "sb" or "s/b" to indicate, "shot by."
3) Just Everyday People
Most of the top Viners are not necessarily celebrities (despite celebrities being users). Vine feels like a platform for the everyday person. You can be a teenager from the Midwest living at home with your parents with 3 million followers, and all you need is your smartphone. If you are making great content, you can rise to the top without an existing fan base or major advertising dollars.
4) Speed of Light
One of the best parts of Vine is the ripple effect when someone starts a new trend. Users like to play off each other's Vines. As a result, the more vines you watch, the more you love it. It hooks you because you start to understand the connections and humor in the backstory of the joke. Similar to Twitter, it moves quickly and you have to be present and clued in to keep up.
5) Smart Branded Content
While Vine doesn't have a formal advertising offer for businesses yet, that hasn't kept them from getting involved. Brands such as Virgin Mobile and TV show, The Voice have not only launched their own channels but also have collaborated with popular Viners to create sponsored content. This means the advertising is actually entertaining on Vine, which isn't something you can say about some social networks at the moment.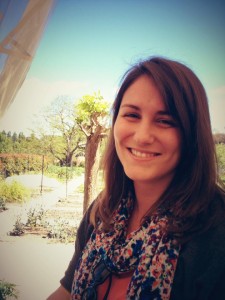 Hannah DeMilta is originally from Cleveland, Ohio, but moved to beautiful Sydney, Australia, in 2010 where she works in digital marketing. She is passionate about travel, crafting, #LaksaThursday, weekend brunching, meeting new people and discovering her city. You can connect with her through Twitter or follow her Instagram.