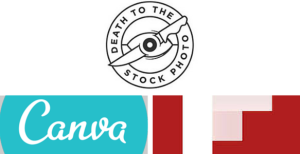 This year, I'm re-launching the prTini Double Shot with a focus on tools. Each month, I'll share two that I recommend using to boost different areas of PR, starting with visual storytelling. And, since this is the first edition of 2015, I'm throwing in one extra tool for good measure. Ready? Here we go!
Flipboard – Flipboard's magazines have always been helpful for trend/news monitoring and content discovery. As more brands focus on showing their stories instead of just telling them, the platform is also emerging as a go-to visual storytelling tool (some are even calling it "the next big thing" for PR). Launching a new product? Compile photos, videos, social mentions and media placements into a virtual catalog. Building a new website? Use Flipboard to create your online newsroom. Portfolios, resource guides, thought leadership, clip reports – the opportunities are endless.
Canva – No design skills? No problem. Canva is super easy to use to create any and all graphics you might need – email banners, blog graphics, Facebook/Twitter cover photos, Instagram images, invitations, etc. You can start from scratch or use one of their existing templates, plus scroll through their design stream if you need inspiration. And, everything is instantly ready to email, download or share. (I also love Canva's tutorials. They range from beginners' guides to colors and fonts … to advanced tips for building your brand and creating professional-looking designs. Something for every skill level!)
Death to the Stock Photo – Death to the Stock Photo is our go-to resource for creative, high-quality photos that you can share anywhere. You can sign up to receive free monthly photo packs (each includes 10 pictures), or pay $10 to get an extra "Premium" pack and keys to their complete library. The team has some cool partnerships in the pipeline too (they just created a photo pack for Medium and released their first font for purchase), and their images just keep getting better. (PS: Check back next week for a Q&A with one of Death to the Stock Photo's co-founders, Allie Lehman. She'll be sharing a few of her own tips/tricks to help you broaden your design skills.)
What other tools are you using? I'd love to hear about them in the comments. Also, keep an eye out for our next e-newsletter (sign up here!), where we'll be sharing more visual storytelling tips, tricks and resources.