While I'd "known" Jason Mollica for a while on Twitter, we had the opportunity to work together on a client project together last year, giving me the chance to get to know him and his work product on a much deeper level. Not only is he a hard worker, Jason is committed to mentoring students and young pros as they enter the public relations field. Plus, he's an all-around nice guy. Give this post a read and then go follow him on Twitter!
•••
Post by @JasMollica
Trust. In one way or another, you've (hopefully) developed this important characteristic with your clients and peers. To have trust is integral in gaining and keeping those clients, maintaining your business, personal, and social audiences.
I've talked in the past to students and professionals about building social relationships. You can talk about gaining followers and clients, as well as being effective. But to maintain those things, you need to include that word: Trust.
In social media, public relations, advertising, and even in the media, you need to have a level of trust to succeed. If your audience doesn't trust the message, information in a release, or a report about a seemingly important news topic, you'll be talking to the wall.
So, how exactly do you get social media followers, et al, to trust you? It's not as simple as you think. This isn't a matter of just following and having blind faith. You need to look at brands and individuals with a critical eye. Your personal brand depends on it.
Here are a few tips on how to build your social trust.
Prove it: In the legal world, lawyers attempt to prove their client's innocence of an alleged wrongdoing. In social media, though, we need to prove to current and potential followers that we are worth their time. Make sure your message is clear, concise, and transparent. Gain someone's trust by being you!
Establish your voice: Don't be part of the "noise" on social networks. Set the tone by showing social followers that you are different from others. Bring positive, effective, and worthwhile messages to social media. Make sure you aren't just tweeting to tweet. Have a purpose.
Get to know your audience: You don't need a meet and greet, but when someone first follows you, reach out and say, "thanks." Take it one step further and start a conversation. From personal experience, I would not be where I am today unless I developed a relationship with now trusted colleagues on social networks.
Understand the power of social: Twitter, Facebook, YouTube, etc. are more than just social networks. They are powerful tools to spread your message. Respect these networks and don't take advantage. There is so much good that can be done with social media. If you are unsure of a post, hold off. It's better to be last and right with a post, than first and wrong.
One last point about trust in today's world. It takes some time to gain full trust in a person or brand. Don't give anyone a reason not to trust you. Once you do, you'll be doubling your efforts to try and gain that trust back.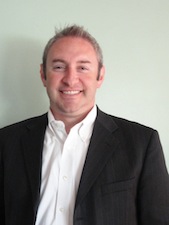 Jason Mollica is the president of JRM Comm, a strategic public relations and marketing consultancy, where his clients range from small businesses to Fortune 500 companies. A veteran in the communications field, Jason is a former television and radio producer/anchor who worked in Philadelphia and New York. He was part of the team that helped launch Fox News Radio.  
Jason is a frequent guest speaker at colleges and professional groups around the country. He also blogs at One Guys Journey, his blog about career and life.