Are you ever amazed at the doors Twitter opens for you? For me, one of those doors led to a life-changing experience. Thanks to the wonderful Sarah Evans, I ended up on the phone with Danica Kombol, chatting all things social media. In the midst of the conversation, Danica mentioned that she was planning a trip to Haiti for bloggers and wanted to know if I'd be interested in joining them. (This was a year or so after the devastating earthquake.) I jumped at the chance to go and it was a fascinating, eye-opening experience for me. Not only did I fall in love with Haiti, as PR person, I enjoyed seeing how Danica and her team approached blogger outreach on behalf of Macy's Heart of Haiti program. In today's guest post, Danica shares a bit about how this campaign came to be and the incredible response they've received from bloggers all over the country.  
•••
Post by @danicakombol
Every so often in life, you get a client project that is so rewarding that you'd consider dropping everything just to work on this one campaign. That was the case with Macy's Heart of Haiti. Macy's originally tasked us with doing a social media outreach campaign around the amazing work they were doing in Haiti. Macys.com features products and goods made by Haitian artisans as a way to build economic stability after the earthquake rocked this tiny impoverished island.
As with most charters of goodwill we were given a shoestring budget. This was to be our company's labor of love. If we could succeed in bringing attention to Macy's Heart of Haiti we could help these artisans in an exponential way. Each item sold benefits an artist in Haiti, allowing them to feed their family, send their kids to school and create steady employment.
Over the years at Everywhere, we've done plenty of product campaigns and even our fair share of cause campaigns.  We know how to activate bloggers, secure blog posts, develop social media channels and harness a community.  What we didn't know is that the community we activated would turn around and drive us to do more.
Early on, we secured blogs posts from our community of bloggers, the Everywhere Society.  Later, we extended our reach and joined forces with blogger collectives like Clever Girls and Latina Bloggers Connect (who came on board pro-bono). The caliber of bloggers we work with are used to paid campaigns. With Heart of Haiti, we made it clear that we could not provide sponsorship and the amazing thing was rarely did we get any pushback. To date, we've secured over 700 blog posts.
Along the way, something interesting happened.  Bloggers who wrote about the project developed a real affinity for Haiti. We began taking trips to Haiti and inviting blogger friends to come witness the progress Heart of Haiti was providing firsthand.   In fact, Heather Whaling was on our first trip. It wasn't like I was planning tours of Disney, yet I was being flooded for requests to take bloggers to the poorest country in the Western Hemisphere. These bloggers knew we weren't sponsored by Macy's to take the trip, and were still willing to pay a major portion of the their own trip.
I've now taken three blogger trips to Haiti with 15 bloggers.  Yes, they all wrote posts about their experience and Macy's Heart of Haiti but the activation we received extended far beyond that into something way more powerful.  They have appeared on TV, they've written blog posts for Huffington Post, Babble.com and Technorati. They've gone on to keynote and speak at major conferences about their experiences. They've mobilized their friends and communities to think about how a purchase of a product made in a place like Haiti can change someone's life.
Ultimately, we built a community of change agents. On our blogging trips, we don't just focus on Macy's work.  We've had the opportunity to visit places like Sean Penn's JPHRO and see the amazing work they are doing. Each group of bloggers has come back with a cause in Haiti they choose to support.
We've performed tech trainings for small business owners, and campaigned to bring them laptops to further their venture. We have used IndieGogo to raise over $5,000 for a group of women named the OFEDA.  They are entrepreneurs still living in tent camps making soap and embroidered greeting cards to create an income.  We were so moved by their energy we had to help them realize their dream of having an office in which they could work and store their supplies.
We hope to return this summer to continue our adoption of great causes and we know that the community we've created will remain committed to helping us carry the torch. Often times as marketers we get so stuck looking at the bottom line that we say "I can't possibly market this with such a small budget." Every once in awhile you get a campaign that's real value lies in its message, and in the product itself. The real value for Heart of Haiti is its message of hope, resilience, perseverance, art and community. A message we are proud to spread.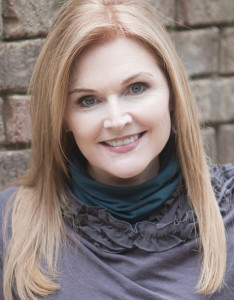 Danica Kombol is President of the leading social media marketing firm, Everywhere, with clients such as Macy's, Cox Communications, Imax and Coca-Cola. Everywhere holds the Guinness Record for the "most widespread social marketing message" as a result of their social good campaign, #BeatCancer.
As a Social Media marketer, Danica draws on her extensive background as a television producer and public relations executive. She began her career at Sesame Workshop where she was involved in the international versions of Sesame Street. She went on to become a successful television producer working on such legendary shows as Saturday Night Live, Kids in the Hall and VH1.
You can follow her on twitter @danicakombol or @beEverywhere.